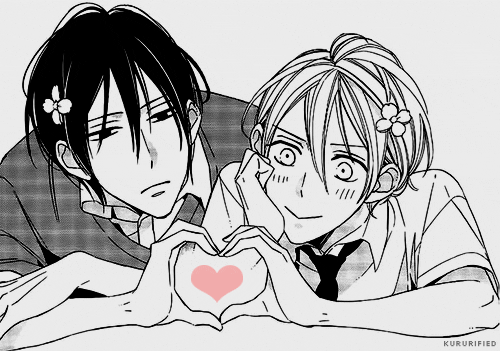 Hello how have they been? We do not see each other since Christmas last year. We hope they had a beautiful easter. Today we share a manga that we have not updated for a long time, I'm talking about Shikigami Danshi. Also we bring you another chapter of 5-nin and Renai. This last manga we almost finished it, we only lack the extras, so we are very happy about that.
If you want the sleeves to go faster, we need you to help us. If you know Japanese, you like to edit or you know how to clean, what do you expect to join?
Remember that being very few in the staff, we will update every two or three months, if we can. Maybe it's less months, maybe more. We do not know.
We hope you enjoy it very much, since everything was done with love.
Shikigami Danshi Vol 1. Chapter 6 –Released–
5 nin no Ou Vol 1. Chapter 5 –Released–
Renai Prism Vol 1. Chapter 5 –Released–